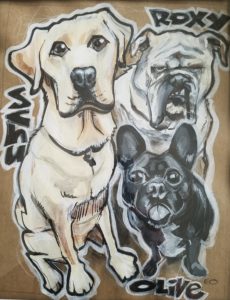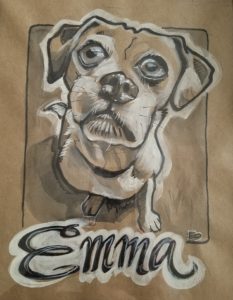 Our own pet care provider Eric Oliver is a talented caricature artist and will create that unique, one of kind gift that will be treasured forever. Each caricature is a hand-drawn one-of-a-kind artwork. He offers two styles: black and white or full color; examples of each are shown here above and below.
Each caricature is 11×14 and comes to you framed and ready for hanging! Caricatures are sent via USPS Priority Mail and that cost ($13.65) is listed in the pricing below. Additional pets are $10 each to be added in.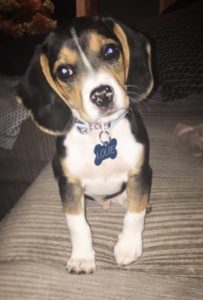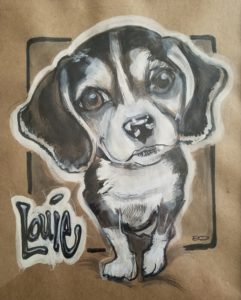 Once you make your purchase below just send a photo via email to joy@joycares and be sure to include the name(s) of your pet(s). Eric will get busy to create that special gift that any pet parent will love!!!! Once your caricature is complete we will get it packed up and shipped out to you via USPS Priority Mail.
Click below to make your purchase using our secure Paypal Checkout! Alternately, you can also give our office a call: 216-281-8701 to pay with a credit card over the phone.
Order by FEBRUARY 7, 2018 for GUARANTEED delivery by Valentine's Day!!

BLACK & WHITE CUSTOM CRITTER CARICATURE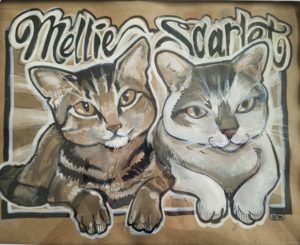 FULL COLOR CUSTOM CRITTER CARICATURE