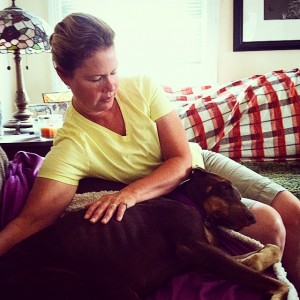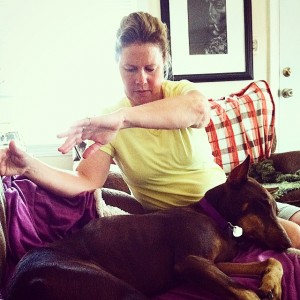 Healing Touch for Animals is a healing methodology that uses the bio-energy field of the animal's body to promote wellness. HTA is at the forefront of holistic animal health care. It provides specific energy techniques and a hand-on application that works on all species of animals. HTA uses basic science to maintain and regulate a healthy immune system for your animals.
Benefits:
Relaxes the body and muscles
Increases circulation
Elevates oxygen
Help with nutrient absorption
Regulates hormones
Releases toxins
Promotes cell growth and healing
Helps best:
Injury
Illness
Behavioral Issues
Stress-Related Issues
Trauma (emotional and physical)
Surgery and Recovery
Competition
Connection with others (humans and animals)
Euthanasia
Photos – Kris & Coco
Specialized Care Manager, Kris Payden is a Healing Touch Practitioner.